Jane Ryan
President, Finance & Governance, Branding & Communications
__________________
I'm a recent convert to women's footy, but have been a keen follower of Aussie rules, as well as a enjoying my sports career as a netballer, and a rower.  I am an ardent member of the Falcons, having come as a Masters footy player two years ago, and am in awe of the welcoming, accepting and supporting place it provides to girls and women in soccer, football, cricket and eight ball.
I am a long term policy officer in the area of environmental and rural water management and am currently working in the Minister for Water's office as her Deputy Chief of Staff. I bring networks, governance and consultation experience because of this background.
I have also been on boards in the not for profit sector for over 10 years, and was President of the Vic Association of Environmental Education.
Jasmine Hirst
Vice President, Head of Soccer
_____________________
I've been a member of the Falcons since 2006 when I first joined the senior soccer team. I came to the game of soccer in my Melbourne University days and wished I had discovered it much earlier. After travelling and playing in London and Canberra, I returned to Melbourne and found a spiritual home with the Falcons.
I joined the Club Committee (as it was known then) in 2010 and then began the Junior Soccer program here in 2011 in collaboration with some of my senior teammates with the idea of providing an opportunity for our own girls to play. Since then have watched it grow to the 29 team, 480-member program that it is today, thanks to the wonderful community of players, coaches and volunteers that share the vision of a club where girls and women are at the heart of everything we do, rather than an after-thought.
I have a Graduate Diploma in sports management and have worked at the UK Sports Institute and the Australian Sports Commission, as well as on the Commonwealth Games and in a marketing role for a sports equipment company.

With the junior soccer program now a full pathway from 4 year olds up to senior women, including Soccer Mums, I am looking forward to us consolidating our contribution to gender equality in off-field roles and with older junior and senior players taking up roles in our coaching and refereeing programs.
Danielle Jacobson
Treasurer
_____________________
I got involved with the Falcons when I came across a footy game while walking my dogs along the Merri Creek. I love footy, so I started timing my weekend dog walks to the Falcon's fixture. Until then I hadn't thought much about women's sport, but as I spent more time at the club I came to understand the role of sport in broader social change. I was amazed by the work that the Falcons did at an individual level, to develop girls and women, and at a social level by advocating for positive change through sport. I joined the board in 2016 and took on my current role as Treasurer in 2018. In this role I am working towards having strong frameworks, easy processes and clear reporting that free up our time to focus on what we are really about.
In my work roles as a People & Culture manager and Organisation Development consultant I work with organisations to build capability and capacity, and to embrace people centric practices that help make work a good place to be. I am the President of Organisation Development Australia, a professional body for OD practitioners, and am studying towards a Graduate Diploma in Psychology.
Emily Mogic
Secretary
__________________________
As a self-confessed lifelong sports tragic, I jumped at the chance to be part of the Darebin Falcons board as Secretary. With the club's magnificent trailblazing history of women in sport and a promising future to continue living up to that legacy, I look forward to contributing. My professional career has seen me supporting corporate teams and complex programs to unleash their potential through continuous improvement frameworks, championing culture and building capability.
Julie Boffa
General Member, Head of Senior Football,  Strategic Partnerships
___________________________
This is my fifth year on the Board and my 15th at the Falcons – my first 10 years were spent cheering on my Falcon footballer daughter Tilly, now living, and still playing footy in Adelaide. I love the opportunities and friendships the Falcons opened for Til and remain committed to the Club as a force for good for sports loving girls and women!
My experience as a social worker, -working with and for others, creating partnerships and promoting social justice – translates readily to the variety of Board roles I have undertaken.  This year I have taken up the role of Head of Senior Footy and hope that all players experience the renowned Falcon fun and friendship, have opportunity to develop their skills, and contribute to maintaining the Club as a thriving, strong community.
Emily Booth
General Member, Finance and Governance, Strategic Partnerships
____________________________
I am looking forward to becoming involved with the Darebin Falcons as the club embodies many of my passions, sport, feminism and the local community. I have board experience with Women in Film and Television (Vic) and Northcote-based Free to Feed, organisations which also celebrate inclusivity. I have 10+ years experience as a commercial lawyer and hope to contribute to the board in areas around governance and risk.  
Mereki Nieman
General Member, Events & Membership, Communications & Branding
______________________________
I have been part of the Falcons family for over 8 years as a parent, junior soccer coach and committee member.  This is my third year as a member of the board, and in that time I have been focused on developing our sponsorship and membership programs and setting up the Falcons online store.
Over my career I have held various project and program management roles in financial services and online retail technology projects in organisations such as ANZ, Coles and MYOB.  I am currently working on my own start up in the Fintech space.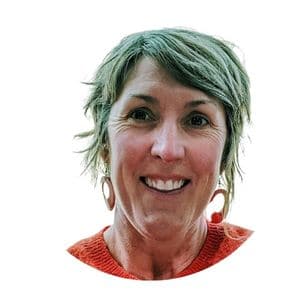 Sally Chapman
General Member, Culture & Wellbeing | Child Safety
_________________________________
I joined Darebin Falcons in 2019 to play senior women's soccer and the culture of care, respect, pride and support, both within the team and from the club that I have experienced has been incredible.
When I think about culture I think about how we show up for ourselves and how we show up for each other. This is not just interpersonal but also means the ways in which systems, processes and structures of the club continue to make that desired culture possible from the foundations of respect and safety. For wellbeing I especially think of the connection of participating in sport and mental health.
Currently I work at Red Cross, managing capacity strengthening in areas of strategy, planning, culture change, sustainable operations. My technical background is gender equity and inclusion (mostly in disasters and emergencies) and includes child safeguarding (mostly from an organisational development and capacity perspective). To this role I also bring experience volunteering on a community board.
I bring curiosity to understand what culture and wellbeing means for you as a Falcons fan, player, member, coach, volunteer, family member, club partner or community.
Kristie Healy
General Member, Sponsorship & Membership
_______________________
After watching my daughter participate in the Miniroos soccer program and becoming part of the Falcon's community I knew this club and all the people who play and contribute were special. I saw first-hand following COVID what care and passion this club has and how it can influence young girls on and off the field. I am looking forward to being able to contribute further to our club and continue to be part of this wonderful community of people.
I am currently Senior Vice President of People and Culture at Sinch and have a passion for driving and delivering strong cultural and operational leadership. I enjoy building robust partnerships and relationships to influence dynamic people outcomes on a global scale. I believe in creating a diverse environment where you can show up, be your best self, feel supported and of course, have fun.