We are looking for players for Under 10s, Under 12s, Under 14s and our Senior Women's team.  All levels of experience welcome. Click below to express your interest.
Join one of our growing number of cricket teams in both Junior and Senior age groups.  We have teams for more experienced players or those just looking to give it a try.
Our 8 Ball team is a great opportunity to have some fun, compete and get social!
Contact us today to join a team!
The Darebin Women's Sports Club (Darebin Falcons) was founded in 1990 and is the largest multi-sport Club in Victoria for women and girls, offering opportunities to play soccer, Australian rules football, cricket and 8-ball. We have teams at community and elite level...
#StrongGirlsWIP
Strong Girls work in progress is a resource series designed to empower girls and women to strive to be our best selves. Whether on or off the field, we are all work in progress, at any age, at any skill level, for any challenge we set ourselves – fitness, health, wellbeing, leadership, more. 
Falcons Academy
Falcons Academy is a fun, skills based opportunity for girls to improve their football knowledge and skills under the guidance of some of the most experienced leaders of the Darebin Falcons football club. 
Want to help out?
We are a community club that are passionate about empowering women and girls on and off the field.  Consider donating to the club to help us to continue to deliver great programs and opportunities.
Our Major Sponsors & Partners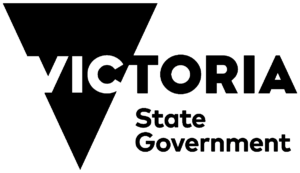 Join the Flight
Get your Social Membership now and support the Falcons in 2020!