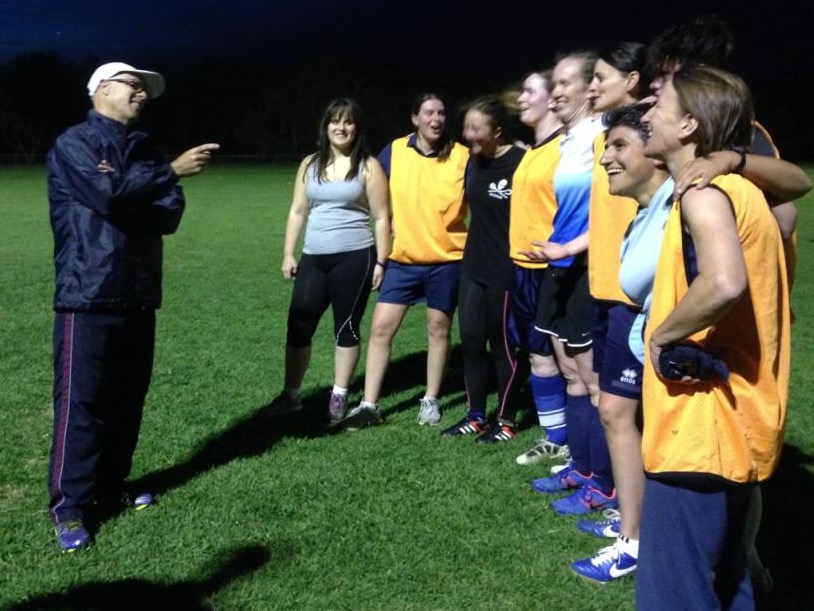 The Falcons are pleased to introduce our Senior soccer coach for 2015, Andrew Depetro. Andrew brings a wealth of soccer coaching experience to the club, as well as a long-held passion for fostering high quality sporting opportunities for women in soccer.
Andrew's experience spans over 20 years at all levels of the game, coaching junior boys and girls, as well as senior men and women. Andrew has been involved in State level coaching and managing junior boys and girls, over an eight year period. He also coached the Victorian women's Futsal side in 1999.
As an administrator at club and junior level he saw the need to develop girls' football in the northern region and in the late 1990s became the founding member of the Bundoora Junior Soccer Club women's soccer team.
Andrew has also held the position of Head Zone Coach of the VCL FFV (Summer league) North East Diamonds. During this two-year appointment the zone was one of the most successful in developing elite female footballers, many of whom have progressed to play at state level or senior level in the WPL. Andrew holds a Level B FIFA coaching licence. He has been a coaching instructor for the FFV as well as an accredited referee.
The players have been loving the sessions under their new coach and we are still seeking new players for the 2015 season. Training is Tuesday/Thursday nights, starting at 7:30, at our home ground, Halwyn Crescent, West Preston.
Please email [email protected] for more details.
We welcome Andrew to the Falcons' family and look forward to the year ahead. Go Falcons!